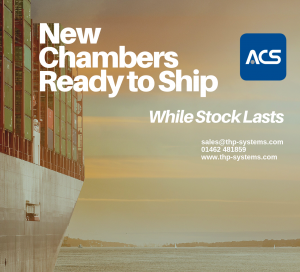 THP Systems are delighted to announce a number of new chambers are available in stock and with reduced shipping times.
ACS environmental test chambers are usually manufactured upon specific requests; for short-term requirements.
Keeping up with demand for short term requirements, ACS has recently made available its best selling products in stock, to allow for fast delivery.
**Chambers available while stocks last**
DM600 From Week 26
DM1200 From Week 30
DM1200 C From Week 30
DY200 C From Week 26
DY16 T From Week 24
DY200 From Week 26
DM340 From Week 29
DM340 C  From Week 29
DM340 ES  *Water condensed – Ready for Shipment
DCTC600 PN – Ready for Shipment
Get in touch today at [email protected] or call 01462481859 to make sure you don't miss out.