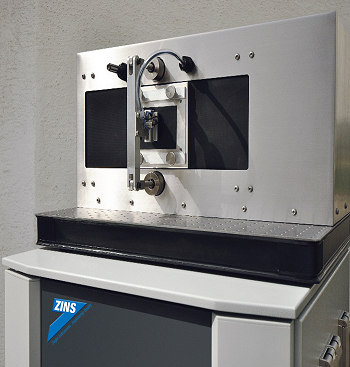 Product Overview
Material Pair Test system-SSP-04
One of the two sample materials,which is attached to a steel spring, is moved in contact with the other sample material,which is mounted on a carriage,and an adjustable normal force,FN is applied.
When the carriage moves, the spring deflects due to static friction between the two materials.If the return force of the spring exceeds the static friction force,contact is broken and the two materials start sliding upon each other.
As soon as the spring force is relieved, static friction starts building again. In this way, the pair changes constantly between static and sliding friction.The difference between both forces is critical to the stick-slip effect.
The deflection and acceleration of the spring is measured and used as input of the special evaluation algorithm.
Data is converted to a risk priority index.
Maximum acceleration, impulse value, impulse rate,energy rate are determined.
Measurement of static and dynamic friction.
The SSP-04 Stick slip machine can perform accurate testing for material property's and there risk in creating squeaks and rattle , full software is also provided allowing the customer to accurately select materials correctly
An optional Material Temperature Controller (MTC) enables local tempering of the carriage sample.
Key Features
Internationally accredited test method
Part of the VDA norm 230-206 for leather and imitation leather
Part of the BMW test specification PR 315 and the Ford
PEM Software to accurately assess Squeak and Rattle risks
Available Options
Thermal Conditioning of Material Samples
Materials testing service at Ziegler Instruments
Downloads Datasheets
Please contact our specialist sales team on:
+44 (0) 1462 481859 or
Contact Us via THP-Systems.com
to request a Datasheet or Brochure.
Request Quote
Please select the form below relevant to your enquiry:
Videos