Squeak and Rattle Testing
Buzz, Squeak and Rattle Testing (BSR), also called Squeak and Rattle Testing (S&R) focuses on automotive acoustic testing for determining fit and wear of vehicle components as they are perceived acoustically. The revolutionary concept has driven the standards for luxury and high expectations in the motor industry.
Manufacturers, buyers and customers now expect nothing but the best, the best being soundless, buzz,squeak and rattle free sounding vehicles. THP Services offer both live testing, performed by our acoustic camera engineers, alongside the BSR Checker it's self, which is now available to purchase.
Make sure you don't miss out.
SM Instruments BSR checker is the newest way to find acoustic locations. Get in touch today to find out more about the BSR or how THP can support your testing with the BSR.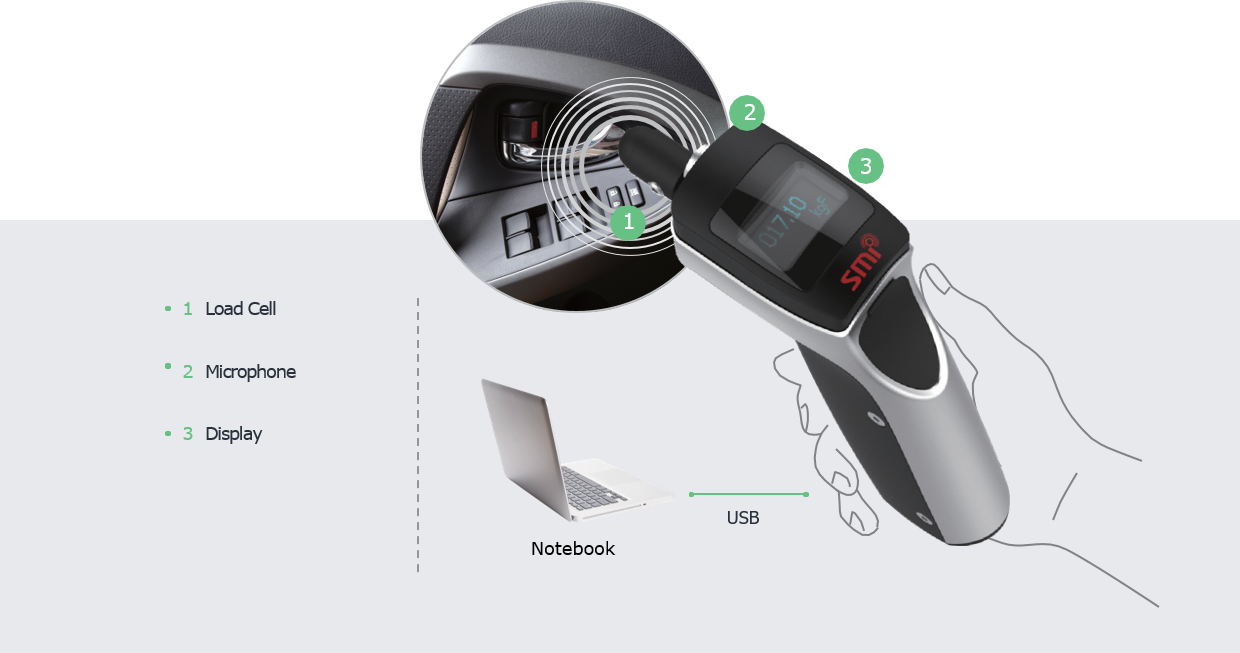 Squeak and Rattle Test House Capabilities
LDS V780/HPAK Squeak & Rattle
Sine Force: 5,120N (S&R - 50%)
Random Force: 4,230N (S&R - 50%)
Shock Force: 10,240N
Armature Size: 180mm
Frequency Range: DC -4,000Hz
Displacement: 51 mm Peak to Peak (2")
Velocity: 1.9m/s (74.8in/s)
Max Acceleration - Sine: 111g pk 91089m/

s²)

Max Acceleration - Random: 50grms (490m/

s²)

Max Acceleration - Shock: 150g pk (1470m/

s²)

Max Payload: 100kg
Arm Mass: 4.7kg