Crystal Instruments have announced the release of their new Spider-20 wireless dynamic signal analyser and data recorder.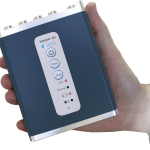 This compact and powerful dynamic signal analyser / data recorder has been designed for a wide range of in field testing solutions including:-
Machine/ Process Monitoring
Machinery Diagnosis
Modal Analysis
Acoustic Studies
Vechical Dynamics
The release of Spider-20 builds on Crystal existing significant range of Vibration and Signal Analysis products, its lightweight design coupled with either two or four configurable 24-bit precise input channels and commnication through its built in Wifi interface allow the users of the Spider-20 to obtain high accuracy of measured data with the flexility to be able to set up and control their tests either by laptop or iPad wirelessly.
An extensive range of software tools are available on the Spider-20 via Crystal Instruments EDM software including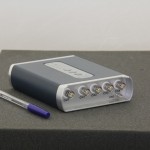 Frequency Response Functions
Order Tracking
Octave Analysis and Sould Level Meter(SLM)
Time Waveform Recording
Automated Schedule and Limiting Testing
Shock Response Spectrum Analysis(SRS)
As a truly user friendly device the Spider-20 also has over 6 hours battery life that allows customers the ultimate in untethered measuring capability, no laptop or external device are required to collect data or take a measurement the user just has a simple push button start and stop via the Spider-20 hardware.
The collected data is immediately stored on the Spider-20 4GB flash memory, for the ultimate in data collection the unit can also transfer massive amounts of data to the EDM Cloud Server.
For more information on how the Spider-20 can enhance your in field signal analysis and data recording capabilitys , please down the latest Spider-20 data sheet below , or alternatively contact us at [email protected]
To down load the Spider81-20 data Sheet click the link below.