Product Overview
The Spider-80SG is a high precision, general purpose data acquisition device featuring strain gage functionality. This device can be used in a variety of physical and measurement tests. The Spider-80SG can acquire data from a strain gage or a wide range of measurement quantities. A variety of general purpose and strain gage based sensors are supported. The Spider-80SG is built on the proven outstanding performance and reliability of Crystal Instruments' DSP-based hardware platform. It features the same form factor as other Spider-80X front-ends from Crystal Instruments and can be configured into one measurement system with excellent compatibility and scalability. This gives the Spider-80SG capabilities to reliably acquire data from multiple sensors and for multiple measurement quantities simultaneously.
The Spider-80SG front-end connects to the network switch of a PC using an Ethernet connection. When used with a strain gage, it measures the strain based on arriving signals, measuring the changes in resistance when the strain gauge is stretched or compressed. It can also be used to measure Force, Torque, Pressure, Acceleration, Velocity and Displacement. The Spider-80SG can be configured to output an excitation voltage to power up the sensors and measure a range of measurement quantities. Pluggable front-ends provide the system with maximum flexibility of analog channel configuration, making it ideal for a range of measurement tests under various circumstances. The modular design allows configurations with 8 input channels of isolated analog inputs and one analog output.
With Crystal Instruments' unique Ethernet based time synchronization technology, multiple Spider-80SG front-ends can be chained together to construct a system with higher number of input channels. High channel systems scale up to 512 channels.
Each Spider-80SG front-end has its own mass storage media that houses the operating software and stores measurement data. This truly distributed system guarantees data recording at full speed without being subject to network speed
limitations.
Compatible Measurement Quantities & Suggested Sensors
Multiple sensors of various measurement quantities are supported with the Spider-80SG. The following list gives an overview of measurement quantities with sample sensors that are supported. The actual list of compatible sensors contains much more than specified here.
Acceleration – Dytran 7603B, 7503, 7523A2, Endevco 7264C, Kistler Type 8395A, DTS 6DX PRO series

Force – Omega LCM 901, Futek FFP350

Torque – Omega TQ-130 Series, Futek TDD400, Futek TRS300, Futek TAT200, TAT420

Pressure – Omega PX309 series, Measurement Spec EB100, Futek PMP927

Angular Velocity – DTS ARS Pro-300, ARS Pro-1500, ARS Pro-8K, ARS Pro-18k

Displacement – Omega E2E-3DC Series,

Magnetic Field – Analog Devices AD22151

Sound Pressure – InvenSense ICS40618

Strain – Configurable as Quarter, Half or Full Bridge
Learn More
Control System
EDM software is a complete VCS (Vibration Control System). Crystal Instruments has recently released the new EDM 9.0 release, the most powerful and feature rich version of EDM software. EDM 9.0 release supports the newly introduced hardware units (Spider-80Hi, Spider-80Ci, Spider-20i, Spider-20H, Spider-20HE) that support data acquisition and recording for up to 256 kHz. In addition, the proprietary Multi-Resolution technology has been extended to benefit frequently used Vibration Control tests for Single-axis and MIMO tests. EDM has the following suite of software modules:
Software Features
Key Features
High Channel Count
Named for their networkable ability, the Spider hardware platforms (including the Spider-80X/Xi and the Spider-80SG/SGi) share the flexibility of scaling up in channel count and functionality. The Spider-80SG/SGi can combine with any Spider-80Xi device to create a high channel count system with up to 512 channels
Dual Modes of Excitation
The Spider-80SG is equipped with dual excitation modes. There is an option for Precision Excitation Voltage of ± 2.5V or ± 5V that can be used to excite a strain gage or a strain gage based sensor and to accurately measure the minute change in resistance. It is also equipped with a user configurable DC power supply of 2.5V, 5V and 10V which can be used as an excitation voltage for a wide variety of sensors.
Strain Measurement
The Spider-80SG/SGi supports Quarter Bridge, Half Bridge and Full Bridge configurations for each input channel. It also supports measuring strain through Rosette configurations by combining the user selected channels in the desired configuration.
Remote Sensing
The Spider-80SG has been tested to work on strain gages up to 1000 ft away from the analyzer using the remote sensing feature. Using an 18AWG 5 conductor cable to measure the excitation voltage using remote sensing and changes in output voltage,the error was measured to be less than 1.5% for signal frequencies up to 10 KHz.
Measurements Quantities and Sensor Types
The Spider-80SG/SGi's user-selectable precision excitation voltage feature enables it to interact with a wide range of sensors, allowing the synchronized acquisition of a wide range of measurement quantities.
Supported Sensor Types: MEMS based Sensors, Strain gage based sensors, Precision Excitation DC Sensors.
Supported Measurement Quantities: Force, Pressure, Torque, Acceleration, Displacement, Velocity, Sound Pressure.
Highlighted Features:
8 Strain Gage/General Purpose Inputs Per Front-end
24-bit ADC Channel
Supports Multiple Measurement Quantities
Supports Quarter Bridge, Half Bridge and Full Bridge and Rosette Strain gage Configurations
Supports a Variety of Strain Gages based sensors, Load Cells, Pressure Transducers, Torque Sensors, MEMS Accelerometers. Dis-placement Sensors, Velocity Transducers and Geophones
User Configurable Synchronized Sampling Rate
Remote sensing: Measures strain accurately from up to 1000 ft cable length with up to 10 KHz frequency.
Precision Excitation Voltage of ±2.5V and ±5V
Power Supply Voltage of 2.5V, 5V and 10V for Sensor Excitation• Shunt Calibration•
Offset Nulling for any measurement quantity
Multiple Trigger Modes
Compact, Portable Design
Scale up to 512 channels using multiple front- ends
User selectable sampling rate for each front-end in a high channel count system
DC Drift: less than 1.5 μV/V in 48 hours
Available Options
For further information on options available for this Product, please contact our specialist sales team on:
+44 (0) 1462 481859 or
Resources
Request Quote
Please select the form below relevant to your enquiry:
Accessories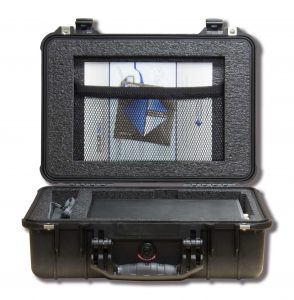 Carrying Case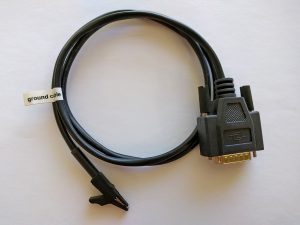 S80X-A83 – DIO to Alligator ground cable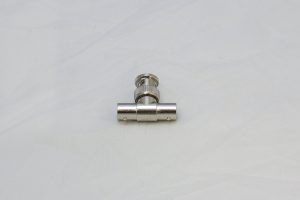 S80X-A82 – BNC T-Connector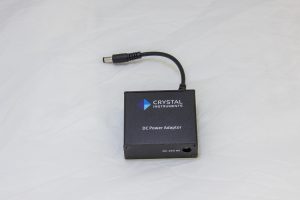 S80X-A77 – DC Power Adaptor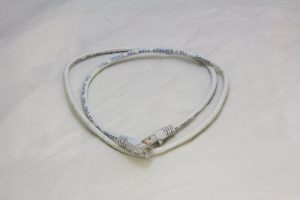 S80X-A66 – Ethernet Cable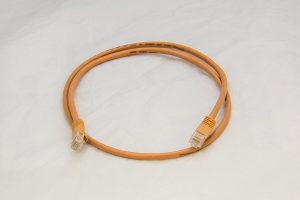 S80X-A65 – Ethernet Crossover Cable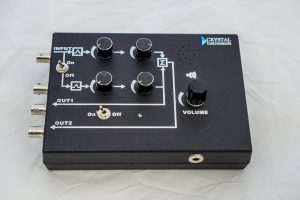 S80X-A40 – Simulation Box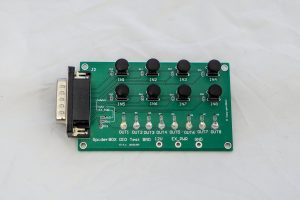 S80X-A24 – S80X DIO Test Board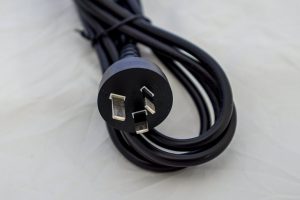 S80X-A11UK – UK Power Plug (2)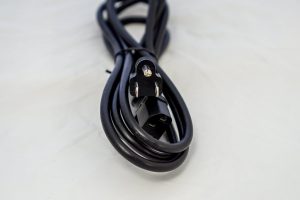 S80X-A11NA – North America Power Plug (2)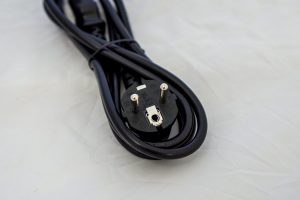 S80X-A11EU – EU Power Plug (2)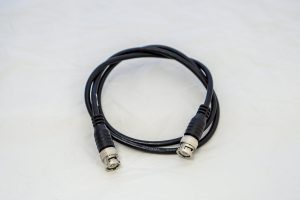 S80X-A08 – BNC to BNC (2)
Hardware & Software Compatibility
The Spider-80SG can be used with the following devices:
Modes of Operation
Standalone mode as a General Purpose Data acquisition device

In conjunction with Spider-80X for General purpose Data Acquisition

In conjunction with Spider-80X for general data acquisition during vibration control.
Specifications
Input Channels
8 channels per front-end, expandable to 512 channels in a system
Connector Type
7-pin LEMO
Input Range
±5mV, ±10mV, ±50mV, ±100mV, ±10V
Sampling Rate Per Channel
0.48 Hz to 102.4 kHz, with 54 stages
Shunt Calibration
Internal 100K Ω (0.1%, 25ppm/c)
Excitation Sense
Local and remote sensing
Zero Suppression/Auto Balancing/Offset Nulling
Strain Functions
Quarter-120, Quarter-350, Half bridge, Full bridge
Bridge Completion
120 Ω: 0.05%, 5ppm/c
350 Ω: 0.05%, 5ppm/c
Back Half resistor: 10K/10K, 0.1% (or 0.02%), 2ppm/c
Excitation Voltage
±2.5V, ±5V, ±10V
Current: 30mA max/channel