What is ISTA?
International Safe Transit Association Standards. International Safe Transit Association (ISTA) is the author of test procedures that define how packages should perform to ensure protection of their contents. ISTA is already becoming one of, if not the most creditable standard to hold when it comes to Package Testing. You are now being asked to prove compliance to such standards, and distributing brands such as Amazon are demanding companies need to comply in order to sell through them. It's more imperative than ever that companies, no matter their size, are on board with the standards before it's too late.
Where does Amazon come into it?
Amazon worked alongside ISTA to create standards that involve testing and procedures required within the ISTA specifications. In short, anyone who can comply to ISTA 3, can comply to Amazon standards. Amazon are noting your companies ISTA compliance to deem your company compliant to them.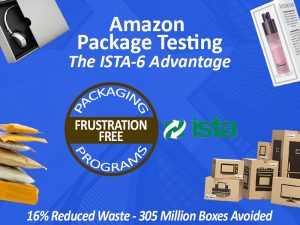 So, how can you do this?
Package Testing takes a variety of different forms. Depending on your businesses products, current methods of packaging and how and where you ship, your testing may vary. However there are 4 main areas of Package Testing that need addressing in order to comply to most specifications. These are Drop Testing, Vibration Testing, Shock Testing and Incline Testing. L.A.B provide systems that match these three areas and allow for testing of these areas, with the key being design that is user friendly and intuitive, with software that is accessible by all.
Drop Testing:
Vibration Testing:
Incline Testing:
Shock Testing: