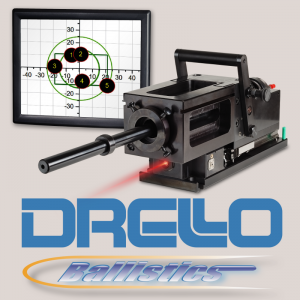 THP Systems are delighted to announce that they have been chosen the exclusive UK distributors for DRELLO.
DRELLO develops, manufactures and distributes high-quality electronic measuring and control instruments. Based on over 65 years of experience, they offer tools and custom-made solutions, aiming for technical perfection and operating superb reliability for customers all over the world.
THP are excited to introduce our customers to the capabilities that DRELLO can provide, including the renowned ballistic measuring instruments, for capture of inner and outer ballistic measuring data alongside for the capture of target data.
Keep an eye out for the product range to soon be available on the website, or alternatively to make sure you're first in line to have exclusive access to the products, email sales@thp-systems.com today.