Product Overview
New design for the model CST130/2T "spinner"
It has been completely redesigned based on the Discovery My model, thus obtaining an improvement of performances and a significant reduction of consumption.
The CST130/2T "spinner" Thermal Shock Test Chamber is made up of two test chambers: a hot chamber in the upper part and a cold chamber in the lower part.
The "basket" in which the products to be tested are placed is moved electrically from one compartment to the other by a motorized worm drive system; this mechanism ensures a high transfer speed and significantly reduced vibrations while the specimen is being moved from one chamber to the other. During the transfer the specimen is subjected to a thermal shock according to the thermal profile temperatures that have been set.
Learn More
Control System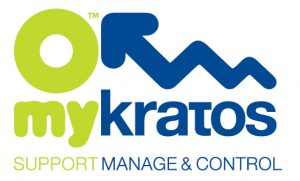 MyKratos™ control software makes it possible to manage, monitor and assist the chamber anywhere, at any time, in multiple ways via the on-board panel and desktop/mobile devices (Wi-Fi, Ethernet, mobile network). The chamber wireless (Wi-Fi) connection permits operation using tablets and smartphones (iOS or Android compatible).
The operator interface can also be remotely accessed through a chamber connection to the customer's LAN or via mobile network (on activation of a SIM card data). It includes the MyAngel24™ interactive assistance system.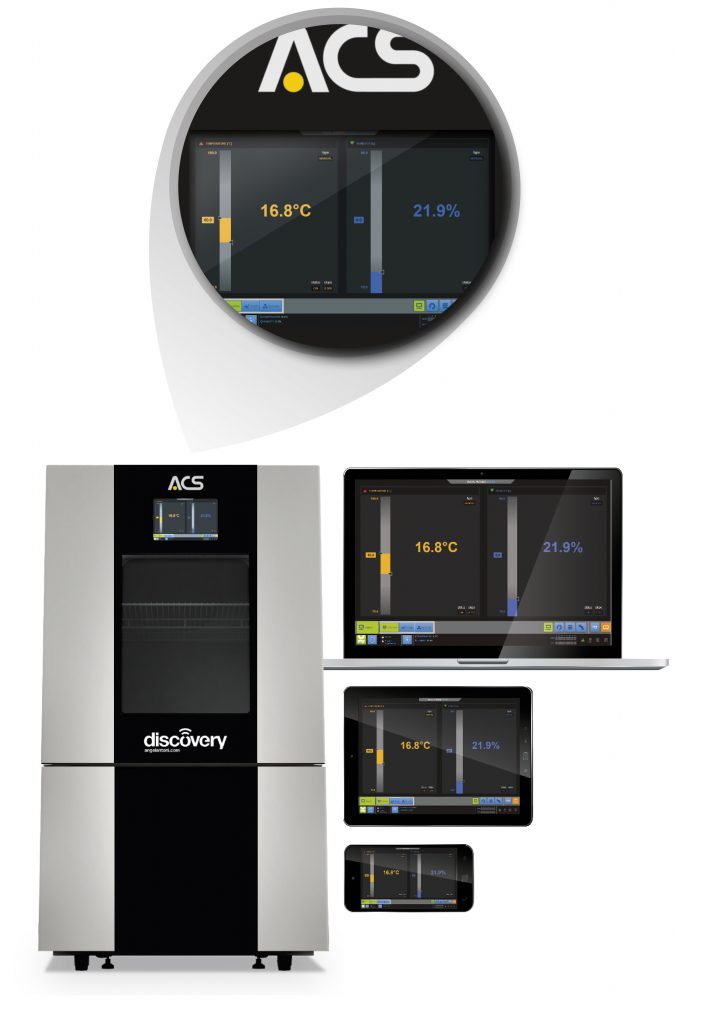 Main Features
Wi-Fi or Ethernet connection to the chamber
Visualization and graphical analysis of measures and recordings
Synoptic charts of the entire system
Multilanguage support
High configurability of chamber parameters
Unlimited measures recording possibilities
Program and Manual chamber operation modes
Delayed start of a program
Possibility to select more than one chamber from a single Tablet: secure access by means of multiple password levels
Automatic notifications of event and alarms
Archive manager for easy access to the stored recordings
Possibility to send email notification
Possibility to send SMS notification(SIM card required)
Multi-chamber management
System available in several languages
Test Program Editor
Unlimited possibilities for storing cyclesof 350 segments delaying their execution
Internal repetitions of 10 groups of segments up to 999 times each
Possibility to upload, edit, export, and delete already existing cycles and recordings
Graphic and numeric profile parameters data entry
Graphic Functions (Graphic Viewer)
Live data update of measures on the charts
Graphic charts or numeric table representation views on the monitor
Graphic cursor for in-chart datameasurements and evaluations
Calculation of Measure Slopes and report generation.
Enable/disable of chart display
Zoom in, zoom out and scroll functions
Export function to convert the MyKratos™ log file into ASCII format (usable in Excel or other applications)
Key Features
Electronic control of the ON/OFF solenoid valves
Optimize the operation of the cooling system according to the machine's working conditions
Compressed air drying columns
Improve chamber performance in terms of productivity, for long-term tests without the need to use defrosting cycles
Add a preconditioning and postconditioning stage to the test cycle

Preconditioning allows the obtaining of cycles that are closer to the thermal profile set in the first stages;
Postconditioning allows the specimen to be moved more rapidly at the end of the cycle. To speed up the cooling of the hot chamber, it is equipped with a compressed-air flushing system
Control and management system and interfaces
Controlled by PLC and Advanced HMI
Remote access
There is a wide range of possibilities thanks to the built-in MyKratos™ and MyAngel24™; multichamber control also available upon request
Electromagnetic closing system
Ensures the security of environmental tests
Air treatment system
Ensures a precise control of the climatic parameters inside the chamber with minimal thermal inertia; an axial fan allows rapid temperature variations of both air and specimen.
Humidification system (only climatic version)
The humidifier with a self-contained heater and dedicated controlling S/W offers two great advantages:

it does not require distilled or demineralised water to operate properly
it uses 'dry' vapour in order to avoid condensation on the specimens and to reproduce real environmental conditions
Basic Configuration
MyKratos™ and MyAngel24™
Electromagnetic closing system
Inspection window
Self-pivoting wheels and feet
Air condenser
Internal light
Self feeding system (town waterthrough chamber embedded softener)
No. 1 internal grid shelf
Humidification water recycling system
Min/max digital thermostat withindependent probe
Silicone portholes
Auxiliary free contacts
Ethernet port
RS232 serial interface
Available Options
Additional portholes
UV lamp
Handling port hole (availablefor models from 500 litres up)
Internal shelves
Water condenser
Reinforced floor
Capacitive probe
Notch
Set of no.4 analogic inputs
Set of no. 4 PT100 inputs
Set of no. 4 PT100 probes
Set of no. 8 auxiliary contacts
No break power unit for PLC
Temperature extension to +200°C
Air fan motor speedadjustment
Air flow booster
Specimen switching off in case of chamber alarm
Compressed air dehumidification kit
T e RH analogicretransmission
Surface cleaning set
Resources
Brochures

ACS Thermal Shock Chambers Brochure
Request Quote
Please select the form below relevant to your enquiry: