Key Features
Automatic energy saving

ECO-shaker is an electrodynamic vibration test system in which the output of the power amplifier, power input to the vibration generator and cooling blower speed are automatically optimised, according to the payload and test requirements.

Complicated manual settings are no longer needed.

Changes in the operating environment or in test level are accommodated without operator intervention.

Features

Only vibration test levels need to be set
Automatic response to changes in sample under test or test level
Continuous monitoring of temperatures used to control blower speed
Effect of energy saving

The lower the system output, the more energy saving can be achieved.

Calculation method:
Calculation of CO2 reduction, referring to actual data of our i250/SA4M (Maximum force 32kN)

Conditions:
1) Random
2) Average operating output: 25%
3) Average operating ratio per year: 70%

Save up to 80% on your running costs
Reduce yout CO2 emissions by up to 80%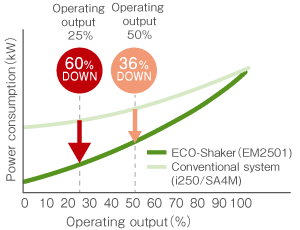 CO2 reduction effect
Running cost
Operation of ISM-EM (Power consumption)

Minimising the energy consumption of a conventional vibration test system would require complex calculation and adjustments to suit the test requirements. The Integrated Shaker Manager (ISM-EM) technology incorporated within the ECO-shaker system automatically controls the power amplifier output, field level and blower speed to achieve the maximum efficiency under all test conditions.
Upgrading existing systems

ISM-EM technology can be added to existing IMV vibration test systems by installing the ISM-EM module and additional software.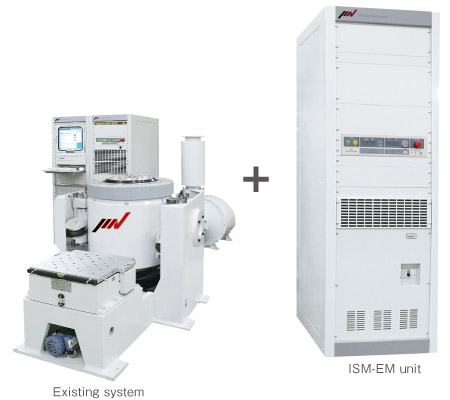 Available Options
High performance slip table
Hydrostatic-Bearing Slip Tables from IMV Corporation are of the latest design and use hydro-static bearing blocks which are attached to the underside of the slip plate to enhance the performance of the test system.
Features
High moment resistance
Low cross-axis acceleration
Low distortion
No requirement for a separate hydraulic unit
Good work efficacy
Smaller system installation space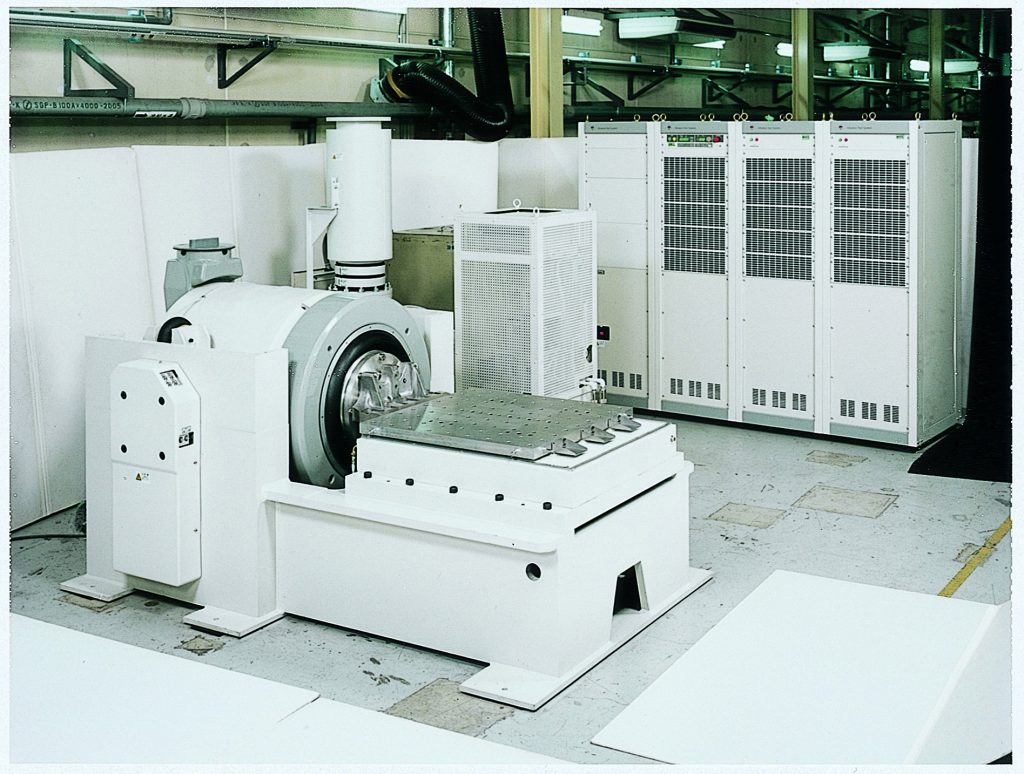 ---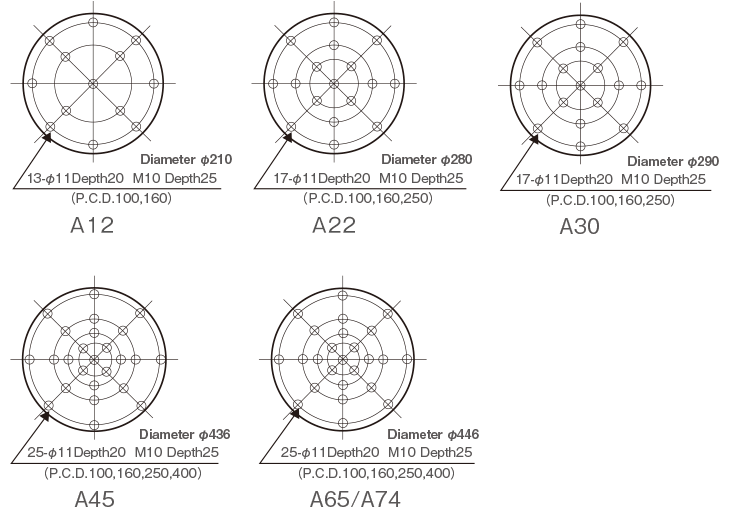 Variable Armature Insert Pattern
The option to freely select the table insert pattern on the shaker armature.
Selecting this option, the armature mass will increase.
Due to combining with other options; the horizontal slip table, insert pattern may have restrictions
---
Head Expanders
The purpose of a Head Expander is to allow testing of multiple items simultaneously, or expanding the test area of a shaker for larger test samples.
Head Expanders can increase efficiency, or simply expand your test capabilities on an existing Vibration Test System.
Features
Increase Efficiency – Test Multiple Items Simultaneously
Expand Test Capabilities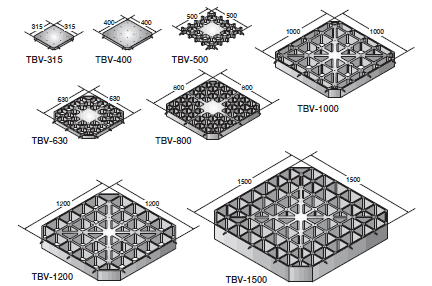 Request Quote
Please select the form below relevant to your enquiry: